THANK YOU
Thanks, your message was sent correctly.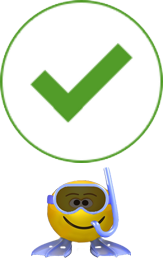 - Within 24 hours you will receive confirmation of your reservation based upon availability and your reservation number. We will let you know the amount to be paid.
- Once we have received your payment, we will send you a receipt as well as the day, time and place where we will meet to start the reserved activity.
- Rental equipment and insurances can be paid later in our offices.
IMPORTANT: During the month of July and August we have more requests than places available. Therefore we recommend you to book your activity in advance. For cancelation policy, please check our Terms & Conditions.